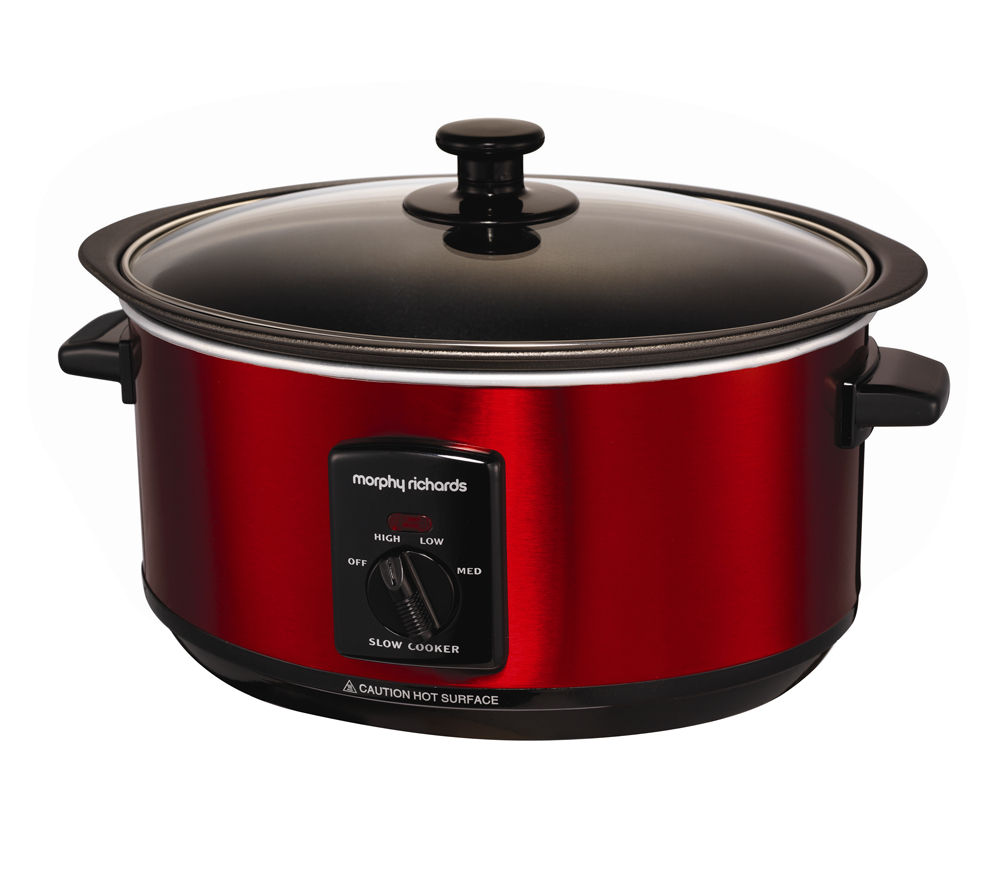 Anyone who knows me will tell you that if there is 1 gadget in my kitchen that I just cannot live without its my slow cooker.  It is used almost every day of the week.  It is my life saver on busy days but also produces some amazing meals.
Today I am going to share with you some of my favourite or go to dishes.  A lot of the dishes I have made up just by messing around with what I have left in my cupboards.  I would recommend you do the same.  You will be surprised what you can create!  You can also do batch cooking so you will have some quick an easy meals in the freezer when you need them!
Slow cookers are relatively cheap these days.  In a previous blog I showed you one from Tesco for less than £15.  They last for years too.  Mine is now coming up to its 10th birthday.  It has a few dents in it but its still going strong!
My Recipes
Ratatouille
I make big batches of this dish which I freeze to make quick an easy meals when I am in a hurry!  The basic recipes I use is:-
1 large courgette
1 Aubergine
1 Carton of Passata
1 Pepper (colour of your choice)
1 Large onion
Black Pepper
1 Tablespoon of dried mixed herbs
I chop all the vegetables up into nice big chunks, add Passata and pepper and herbs.  Mix all together.  Switch Slowcooker onto low and leave it all day!
If you know you are going to use all the mixture you could add chicken to the mixture when you make it.  Alternatively as I do if I have left over cooked chicken I add it to the ready made sauce and heat when I want it.
This is also great poured over a nice piece of cod or on a jacket potato!
Chilli
This is a good classic dish and again if you cook a big pot full you can split into into containers and freeze.
500g of lean minced beer (less than 5% fat)
1 Tin chopped tomatoes
1 Carton Passata
2 Tablespoon of Worcester Sauce
Dried Chilli to taste
1 Tin Kidney Beans
Black Pepper
1 Large Onion
1 Red Pepper (or any colour you have in your fridge!)
Chop up the onion and pepper into small chunks.  add all the ingredients into the slow cooker.  Turn onto low and leave to cook all day.  Great served with rice or on your jacket potato.
Chorizo Chicken
This is one of my favourites!
500g of chicken thighs.  (You can leave bones and skin on if you wish although if you are looking to lose weight then definitely buy skinless
1 Carton Passata
100g Chorizo Sausage (I like a really spicy one)
1 Red Pepper
1 Large Onion
Black Pepper
Chop vegetables and Chorizo into chunks.  Add all ingredients to pot.  Turn onto low and cook all day!  I love this with again rice, potatoes etc.
Diet Coke Chicken/Gammon
1 Can diet coke (you can use fanta, flavoured cokes, ginger beer etc)
1 Large onion
1 Pepper
500g Chicken Breast or Gammon Joint
2 Tablespoons Worcester Sauce
1 Tablespoon Dark Soy Sauce
1 Carton Passata
200 ml of chicken stock
4 Tablespoons tomato puree
1 Tablespoon of dried herbs
Chop peppers and onions quite chunky.  Add all the ingredients and mix together.  Put on slow and leave to cook all day.   Unlike doing this in a pan the sauce doesn't thicken.  I like it this way as I use any left over sauce for another day.  Its great to freeze and use with fish or other meats.
Slow cooked Gammon
This is one of my hubby's favourites!
1 Gammon Joint
1/2 Chopped Cabbage
1 pint vegetable stock
Place all ingredients into pot.  Leave on low all day!  The gammon should just fall apart.  Another good thing about this is that with the juice and any left over cabbage, you can blitz it with a few potatoes to make a fabulous soup!

Lemon Chicken
1 Whole Chicken
2 Lemons
Halve lemons and place around chicken in pot.  Put on low and cook all day.  The chicken lets off its own juices so you don't need to add any water.  The chicken will just fall apart when you carve it and will be so juicy!
Chicken Curry (or any other meat you fancy)
500 g chicken pieces
1 Tin Chopped Tomatoes
1 Pepper
1 Onion
Chill power (to taste)
1 Teaspoon coriander
1 Teaspoon Cumin
1 Tablespoon of Curry Powder
2 Cloves Garlic
Chop onion, peppers and garlic.  Mix all ingredients into pot.  Leave on low all day!
Beef Stew
500g Lean Beef Chunks
1 Pint Beef Stock
2 Chopped Carrots
1 Chopped Onion
1 Tablespoon dried mixed herbs
1 Tablespoon Worcester Sauce
1 Tin Chopped Tomatoes
Put it all into the pot and leave on low all day!  Lovely with mash potato or if you know you are going to home that day, I sometimes add some Orzo to pot half way through day!
There is so much more you can do with a slow cooker.  Some of my previous blogs have some recipes of other meals I have made.  To be honest you can throw almost anything into a slow cooker and it will come out delicious!
You will also note from above I don't use any oil or salt in my cooking.  Everything is basically just chopped and thrown in!
People worry about how long you can leave food in a slow cooker for?  I put mine on about 5.30 am and turn it off when I'm ready to eat about 6.30 pm and I've never had a problem.  As long as there is enough liquid in the pot it will be fine.  Even the chicken with its own juices is fine.
I would just say go for it.  Let me know how you get on and share some of your own recipes with me!